Glee Club at the Pub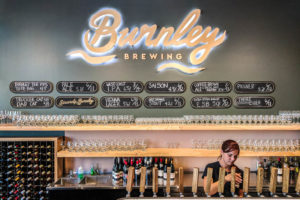 To celebrate International Make Music Day, Glee Club have got together with Burnley Brewing to present the ultimate pub sing-along, Glee Club at the Pub,on Thursday 21st of June from 8.30pm.
We'll be singing all the pub classics to suit this exciting new venue – check out their list of original beers they have on tap!
Burnley Brewing will be serving up French-inspired specials (International Make Music Day originated in France) alongside their signature hand-rolled pastas, pizzas, and beer-perfect snacks to share.
This is a free event but to make sure the best seats in the house are yours, we recommend booking a table for dinner and drinks before the action begins. Burnley Brewing is at 648 Bridge Road, Richmond. Bookings can be made via the Burnley Brewing website: www.burnleybrewing.com.au