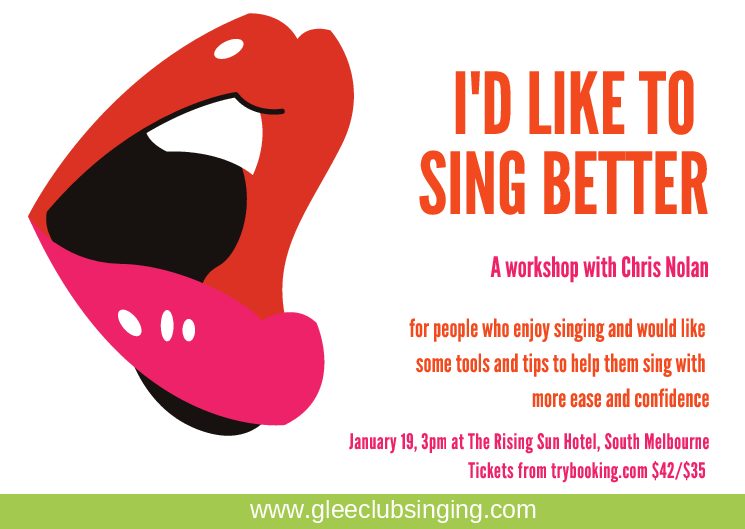 We are absolutely thrilled to be presenting this workshop with Chris Nolan on January 19, 2019.
This workshop is for people who enjoy singing and would like some tools and tips to help them sing with more ease and confidence.
Running from 3pm – 5:30/6 (with a short break for a bevvie in the middle), Chris will help you discover and apply some techniques to help you sing with ease and clarity.  And we'll make sure we've got time to cover your questions too.
It doesn't matter if you're a newbie chorister or a proficient vocalist who loves singing as often as possible, you'll take home insight and ideas to inspire you for the new year.
Tickets are $42 or $35 student concession and are available through trybooking.com