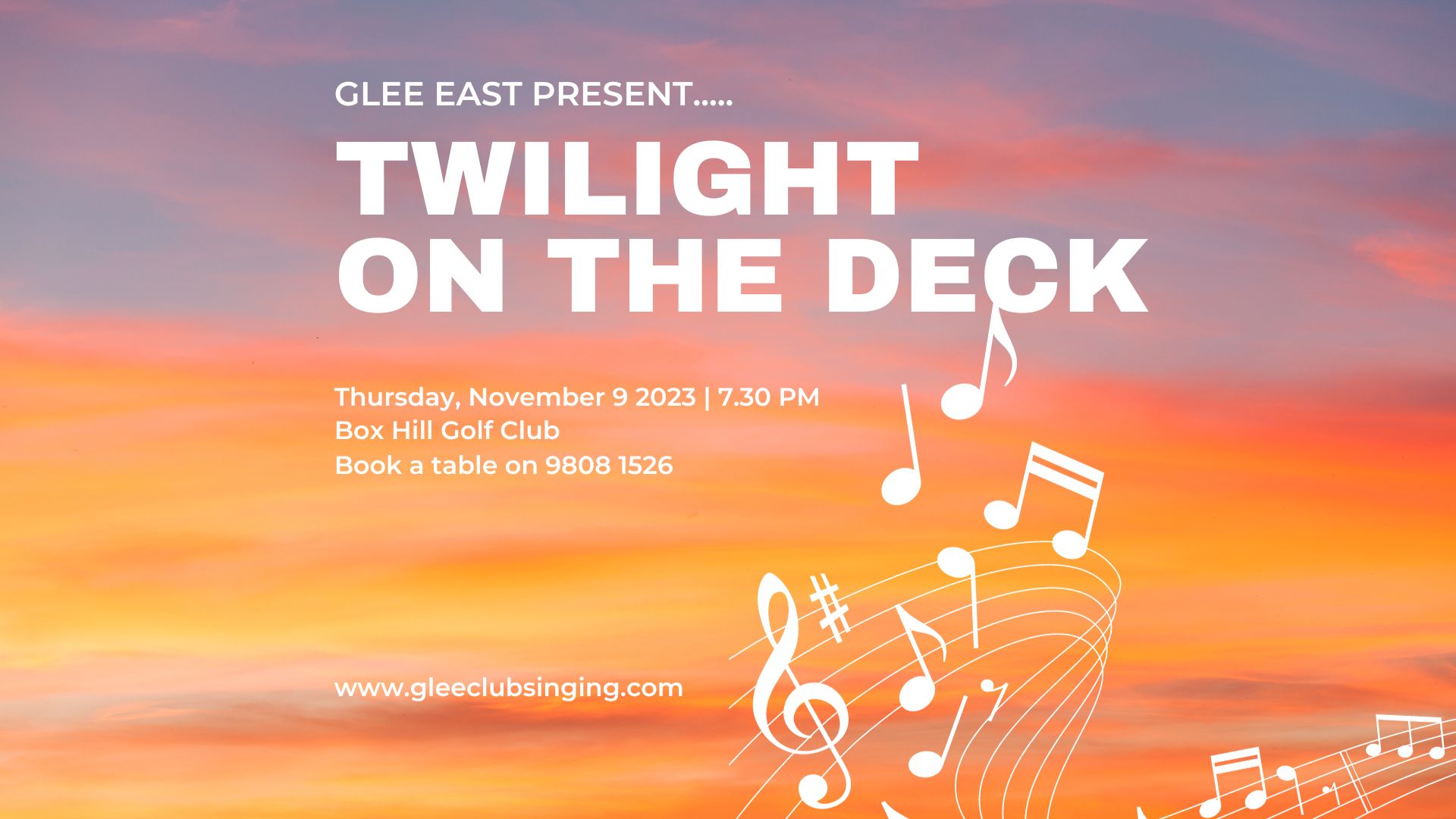 Please join us for Glee East's debut performance as they bring you half an hour of gorgeous music you'll know and love.
Grab a glass of wine and join us on the deck overlooking the golf course – we guarantee you'll leave with a smile on your face and a tune stuck in your head!
There is no admission price (it's free!) but please call the golf club on 9808 1526 to book a table – and let them know you're coming for Glee!