Vicky Jacobs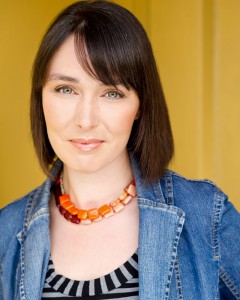 As a musical director, pianist and vocal coach, Vicky has worked broadly in Australia's entertainment industry.
Currently you'll see Vicky in the band for Jersey Boys at The Regent Theatre. Last year she toured the country as Associate Musical Director for 'Beautiful: The Carole King Musical'.
She has worked on some of the biggest shows to have graced the Australian stage in recent years such as 'Singin' in the Rain, 'Wicked', 'Xanadu', 'Les Miserables' and 'Grease'.  She has been Musical Director of 'Motherhood The Musical', and 'Elegies: A Song Cycle', and been nominated for Greenroom Awards for her work on 'John and Jen' and 'Thrill Me'.
Vicky hosted Festival of Voices 'Big Sing Bonfire' in 2018 and is thrilled to have been invited back to Hobart to get the crowd singing again in 2019.
As an arranger and composer, you can find Vicky's work at The Australian Music Vault Choir project, Total Choir Music and available to purchase at Sheet Music Plus.
Vicky is proud to be part of the team that developed the Number 1 Vocal Warm Up app for smartphone, Warm Me Up.
But most of all, Vicky enjoys making music for the fun of it so loves sharing her skills with singers and enthusiasts from all walks of life!
"Vicky and Glee Club are fantastic.

I have been thinking about joining a choir for years and finally turned up, on my own, a little apprehensive. The vibe from Vicky was incredibly welcoming and extremely non-judgemental. When she said, 'If you find the harmonies tricky just sing any note you like, or have another sip of wine if you prefer' I knew I had come to the right place.

The session caters inclusively and very well for everyone;  from those who are uncertain of their singing ability to those who confidently sight read and harmonise. Vicky also emphasises repeatedly that intermittent attendance is just fine. AND we sound great!

I could not be more impressed with the way this is run."

Margot
Amanda Hodder
Amanda is the wonderful woman at the helm of Hobart Glee Club.
Described as 'magic' by esteemed UK accompanist Malcolm Martineau, Amanda Hodder holds a Masters in Music from the University of Melbourne. Amanda has worked for all the major Melbourne opera companies, as well as Opera Australia. Amanda has played in the professional productions of 'Oliver!', 'The Phantom of the Opera' and 'Jersey Boys'.
A passionate collaborator and co-artist, Amanda has performed shows in the Adelaide Cabaret Festival, Melbourne Comedy Festival, Misdumma, Festival of Voices and Ten Days On The Island. At the end of 2018 Amanda was nominated for Best Supporting Performance in a Professional Production by the Theatre Council of Tasmania.
Currently Amanda works at the University of Tasmania where in 2011 she was appointed Associate Lecturer in Accompaniment Studies. In 2018 she became the Acting Co-Ordinator of the Vocal Department at the Conservatorium of Music.
All of this makes Amanda sound very musically important (and she is!) but she mostly loves making music for the fun of it and sharing that music-making with other people – and she's quite partial to a glass of wine while doing it!